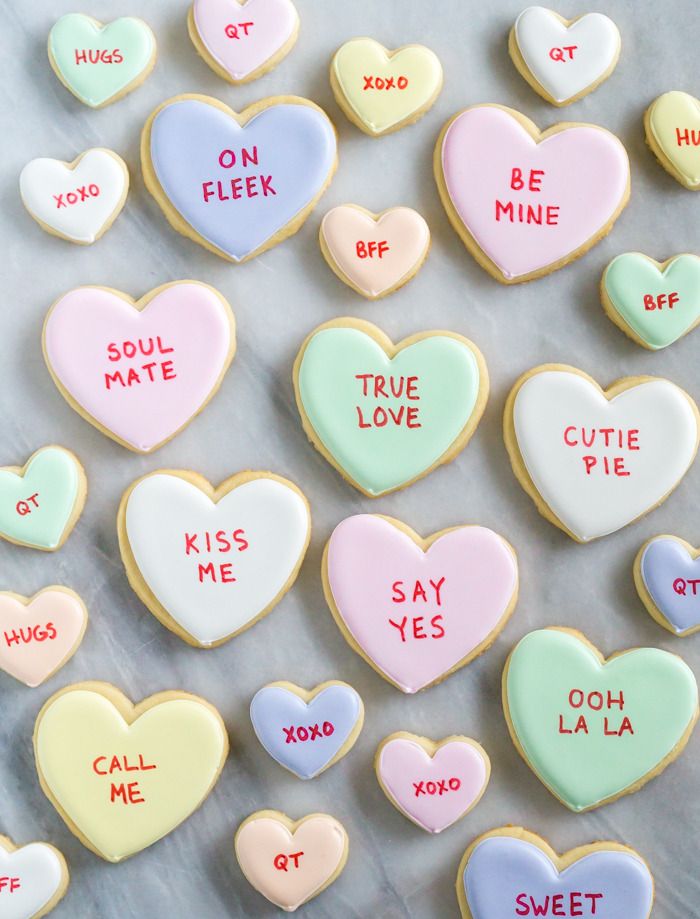 If you're looking for fun and EASY cookies to decorate for Valentine's Day, well, you've found them.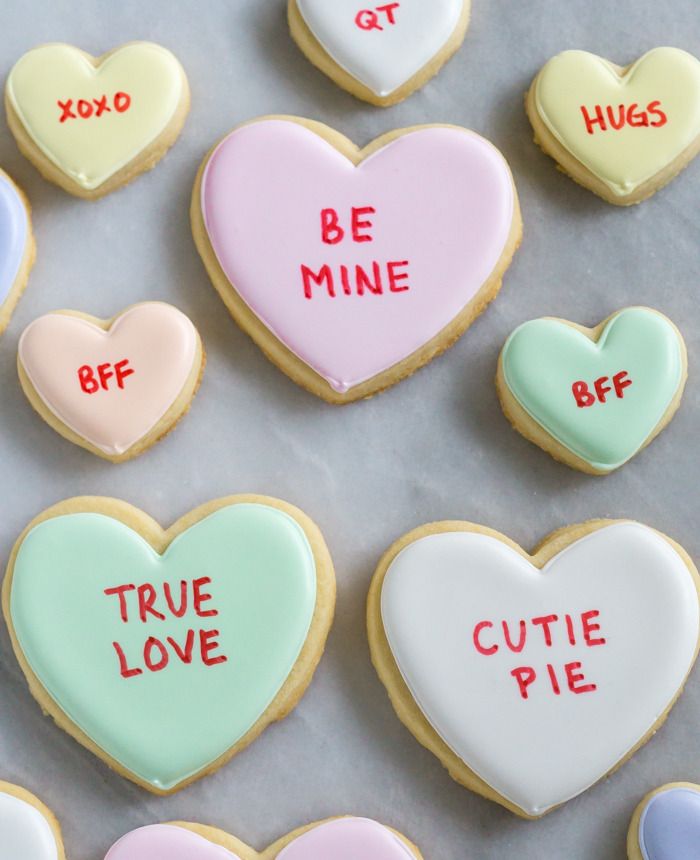 Conversation heart cookies...they're some of the simplest cookies to make, and some of the cutest! The personalization you can do with these is unlimited. (I could have added saying to cookies all day. So many sayings, not enough cookies.)
As much as I love the large cookies, I'm really smitten with those minis, especially "QT." Get it?
QT = cutie.
*this post is sponsored by Imperial Sugar